Rank Math Plugin – The Best WordPress SEO Plugin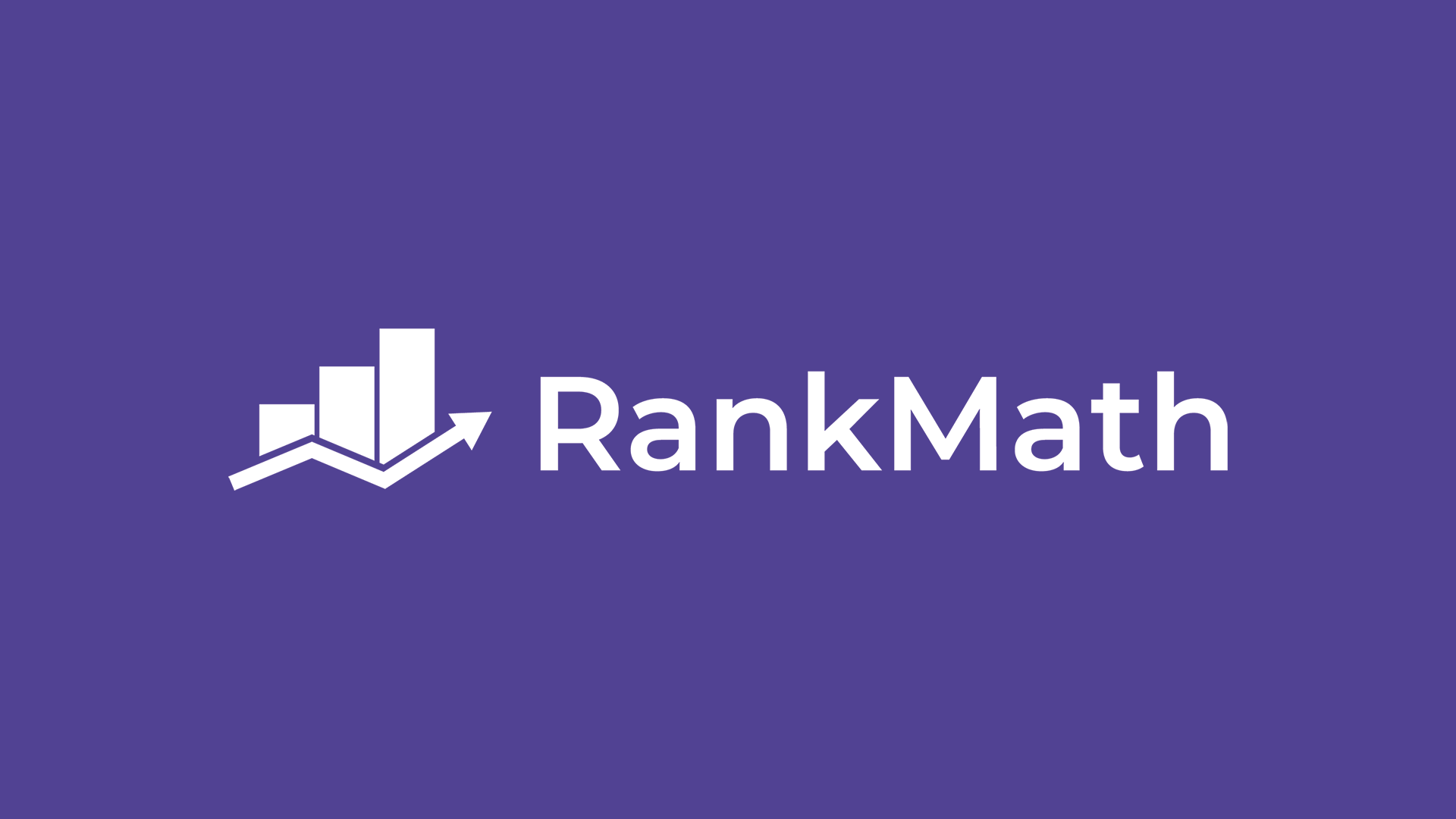 The name of the Rank Math plugin is very common these days. Recently, the Rank Math plugin has become a fierce competitor to the Yoast SEO plugin. In previous articles, we compared the Yoast SEO plugin and Rank Math. We even taught you how to migrate from the Yoast SEO plugin to Rank Math. But now, we want to examine the Rank Math plugin in a specialized way.
Rank Math plugin is a good alternative to Yoast SEO
First of all, be sure to ask yourself if the Rank Math plugin can be a good alternative to Yoast SEO. In the article "Which is better, Yoast SEO or RankMath?", We compared the two plugins in detail. We suggest that you read this article to ensure the performance and quality of the Rank Math plugin. Some friends are already using the Yoast SEO plugin and think they can no longer use the Rank Math plugin. But this is also completely wrong. We have fully explained this in the article "Transferring information from Yoast SEO to RankMath without any hassle". As a result, if you have ever used the Yoast SEO plugin, it is not a problem to use the Rank Math plugin and you can easily transfer all of your information.
SEO, or website optimization for search engines, is a process that helps us to display our website in better results from search engines. What plugin to use in WordPress to improve our website SEO; There has been a lot of discussion and we have compared different plugins several times in different videos and articles.
Rank Math vs Rank Math Pro
Rank Math plugin is available in two versions, free and non-free. According to our reviews and comparisons, you do not need to buy the Pro version of this plugin. Because all the features we need to SEO the site are in the free version. You also pay a lot of money to buy the Pro version of these plugins, which is not affordable at all. You can easily use the free version of the Rank Math plugin to SEO your website and pay for the Pro version of this plugin; Spend on training and advertising. We have concluded that there is no need to buy the Pro version of this plugin.
Rankmath vs Yoast SEO
First, we enter the Rankmath website. In the Features section, we can compare the different features of this plugin. Rankmath has compared itself to Yoast SEO in various areas. For example, it says that Yoast does not have such a feature, but we have it, and it puts these two plugins together in a table and examines their different features. If you remember, we had a meeting with the Yoast team and we posted a video of it on the website.
In this video, the Yoast team claims that our plugin is better than the Rank Math plugin; Because the Rankmath team only copied the Yoast plugin. But this is not very accurate. Because today we may copy something from you and produce a better version of your product, and just because a product is a copy does not mean that the original product is better. For example, Tesla, Benz, or BMW did not build the world's first cars. But the car made by these brands was much higher quality than the cars that had entered the market before. This led to the failure of weaker brands, and this led to the formation of large brands such as Tesla and Benz. So it is not true that the original product is always better than its copies and it is not true in all cases and the statement of the Yoast team employee is not approved by us.
What does Rank Math do for us
In general, not all WordPress SEO plugins will SEO your site. Because Google displays 10 relative sites on each page of the search results (SERP), and naturally the next 10 should go to other pages. So not all websites will be ranked in the top Google results by installing the Rankmath or Yoast SEO plugin. There are some features and requirements that your site should have for Google to identify it as a useful site and display it in search results. These plugins help us grow these.
Yoast SEO examines about 10 of these, and the Rank Math plugin examines about 20. Hence, Rankmath is a better plugin. But installing this plugin does not mean that the SEO of our website will increase dramatically immediately after installation. Basically, this plugin, by providing various features and tips, helps us to analyze and improve every page of our website, so that it is better displayed in Google results. If one day a plugin enters the market whose features and tips are better and more than Rankmath; We will definitely introduce that plugin to you.
Rank Math Plugin Features
Following the review of the Rank Math site, users' comments are seen and it is said that Rank Math has very good features, which is absolutely true. This plugin has a very good User Interface or UI. The Rank Math plugin also includes the SetupWizard feature, which most WordPress templates and plugins you install must-have. In the continuation of this article, we will mention all the features and characteristics of this powerful plugin for you individually.
Support for Advanced SEO Analytics Module
Rank Math plugin supports Advanced SEO Analytics Module which helps us to perform better analysis.
Connect to Google Search Console and Google Analytics
Rankmath connects to our Google Search Console and brings some Google Search Console information to our website panel to help us get better SEO. It also brings Google Analytics into the website panel and allows us to use some of the features of Google Analytics in our panel.
Rank Tracker
Rank Tracker is another useful feature of this plugin and reports to us that, for example, this page is in the second Google result with this phrase. Of course, it should be noted that these features are related to the Premium version, which must be purchased from your main website Rank Math.
Ability to Position History and Ranking Keywords For Posts
The Rank Math plugin also has the Position History feature, which tells you that an average page with a phrase or phrases by which it has reached Google Input is in the top few Google results. In Rankmath, you can also use the Ranking Keywords For Posts feature, which shows us the keywords that have a good Rank in each post.
Advanced Schema Generator and Markup Validation Schema feature
Advanced Schema Generator generates site schemas. We have already published an article about Schemas on the website; You can read it. Rank Math allows you to import Schema Markups from other existing websites and import them into one page of your site. Markup Validation Schema feature validates site schemas. In general, schemas are results, or in other words, code that is added to a website to better represent our site in Google results.
For example, if you do a Google search for Install Windows 10; You will notice that some of the results are quite normal and some of the other results are much better displayed. For example, the result you see at the top of the page shows very accurately all the steps mentioned on the site. As a result, that site is ranked first on the Google search page. Some questions and answers from different pages are displayed on the Google results page, which is also called sketches.
Creating a custom schema in the Rank Math plugin
There are several types of schemas that help Google become a much more professional and intelligent search engine. In Rankmath you can create a schema using Custom Schema Builder. Schema Template is also a different template that you have at your disposal. Of course, Rankmath has been a bit of a hassle for schemas, but it has really raised the need for us to install schema plugins in WordPress. Our suggestion is to be sure to install this plugin, get Google input and thus increase your sales. Next, buy the original version from the Rankmath website. Rankmath also shows us different models of Eskima; Including video mode, various events, adding Local Business, questions, and answers that we mentioned before, and other practical schemas.
Compare keywords and add Google Trends to the site
The Rank Math plugin also lets you compare keyword phrases, and you can add Google Trends to your website. Google Trends is a service provided by Google that helps us see the most relevant keywords this month or this year in your country or region. What Google used to sell its data, but now provides for free.
Build a sitemap
This plugin also allows us to design a sitemap. Suppose you enter a city whose streets and alleys are unfamiliar to you. Then you buy a map of that city (although today most people use Google Maps). Using the map, you can easily enter the city and find different places in the city. XML Sitemap is a file that you create and pass on to Google bots for review. Google bots then enter pages from your website that are not linked to anywhere and can use them to find the intricacies of your website.
This plugin has a sitemap for news, a more professional and advanced SEO of images, a sitemap for videos, local SEO (ie how your business will be better and more displayed in your city of residence. For example, if you search for the phrase keyword in Google, Google detects which city you are in from your IP and shows you the keystrokes around it.) Defines different locations for Local Business, Adding Shortcode to display contact information on the website (Shortcode is a small piece of code in WordPress that can be (Added to different sections of the site and displayed a special thing.) Also provides you.
Suitable for WooCommerce and EDD SEO
If you have an e-commerce website with WooCommerce, this plugin is definitely very useful for your site SEO. Easy Digital Downloads is also well SEOed by this powerful plugin. Of course, most of these are also included in the Yoast plugin. But stay tuned for a closer look by comparing the Yoast plugin and the Rank Math plugin.
Ability to analyze keywords and site content
This plugin uses Focus Keyword and Content Analysis feature to analyze our content based on the keywords we give it; A feature that is also available in Yoast, but here it is much more accurate and complete. SEO Analysis Tool Based on 40 Factors uses the tools at its disposal to analyze the content and pages of our website.
Ability to bulk edit meta tags
With Rankmath, we can easily edit all the content of our website in a specific category. This process is possible with the Advanced Bulk Edit Options feature. Rank Math plugin also supports fast bulk editing of SEO information. Another statistic that this plugin gives you is that it shows you 5 of the best and 5 of the worst posts on the website.
Display badges on your site articles
The number of options for this plugin is really high and we have reviewed 39 of them so far. The 40th feature of this plugin is SEO Overview of Site Content, which performs an overview of site content. Case 41 is the Badge System for Single Posts & Pages, which allows us to define Badge for some pages of the website. The Rankmath plugin automatically or manually badges the post we specify based on what we define.
Display Google traffic information for each article
The next item is Single Post SEO Reports, which provides us with the SEO reports of a single post and shows us how much traffic this post has received and how much it has been seen on Google. Another option provided by the Rank Math plugin is the ability to manage customers for business managers, which of course has nothing to do with SEO.
Check the speed of pages
Using the Track Page Speed of Single Posts & Pages feature, you can check the speed of web pages. For example, on a certain date, it took so many seconds for this page to load on a mobile phone or computer. Of course, these statistics are displayed based on the user's browser; Not based on things like Gtmetrix or Google Page Speed Test, so it works much more accurately. In fact, it gives us an average load time of a page.
Default OpenGraph Thumbnail feature
The forty-fifth case is the Default OpenGraph Thumbnail. When you share one of your posts on social media, Rankmath uses this feature to show you where and how this image will be displayed. You can add Watermark to images you share on virtual networks. For example, if you want to share a photo on Facebook, for example, this plugin adds a small logo next to the image. Of course, this occupies the volume of hosts and is not recommended for Iranian hosts.
Features of Rank Math plugin for Facebook and Twitter
This adds several Graphs to Facebook and helps us to change the title and meta descriptions for content posted on social networks such as Facebook. Rankmath allows us to add icons to Thumbnails on Facebook or Twitter. If we published a post that did not contain any images; Using the Default Share Image feature, we can specify that an icon, such as a website logo, be displayed next to that post. Twitter Meta Cards are used like Facebook Automatic Open Graph and only have different names. Facebook Authorship feature shows the user who wrote this post and links to the author's Facebook page.
Social Previews
The 52nd case is Social Previews, which allows us to see the Preview on social media. In some cases, Rankmath has explained a feature to several different models. They may be a little different, but in the end, they have the same use. For example, Yoast says you can manage your information on social media. Rankmath expresses this feature in ten different ways. The same thing happens between Linux and Mac OS. Although Linux has more complete features, it introduces itself in a few short sentences; But Mac OS is very detailed and complete, and this will lead to more Apple sales. These also make Rankmath a serious competitor to Yoast.
Ability to display your website in all search engines !!!!!!!!!!
Let's not talk about this item at all! The display of our site in search engines 🙂 is great. I was looking for that.
Ability to Ping Search Engines
The Ping Search Engines feature is really useful and helps us if a new page is published on our website; Send a ping to search engines like Google, Bing, and Yahoo and let them know that changes have been made to this site. Please come and index this page. This feature is really good. Google, Bing, Alexa, Yandex & Pinterest Verification Tool help us to verify our website in Google Search Console and other search engines much more easily.
Custom SEO for each page of the site
Pinterest is a social network. To make sure that our website is exactly this, it must do verification and it is not considered a search engine. With Customize SEO For Single Items, you can specify what SEO options to add to each post model in WordPress.
Bulk edit pages
The next item is Bulk Edit Titles & Descriptions of All Your Content, which is a duplicate and has been mentioned before.
Ability to control the meta tags of your site pages
Control The Title & Meta Description of All Posts, Pages, or Custom Post types is used to change the title and other things that need to be edited in Google. This is something that every SEO plugin should be able to do. Using Modify Global Meta, you can change the meta in general and specify a specific format for them so that you do not need to re-enter the relevant meta to SEO each post. Of course, using this feature is not recommended and is more useful for lazy people than people who really want to work professionally on their website SEO.
Control Google bots and their behavior towards your site pages
Item 61 Control ROBOTS is Meta On All Posts, Pages, or Custom Post type, which allows us to control robots' meta on any type of post. The next feature is used for SEO authors' profiles, which is not recommended in WordPress.
Optimize your site categories
Optimize Category Archives by Enabling SEO Meta Box for Categories, which is a very good and useful Rankmath feature. Category Archives can be SEOed using this option. We have posted a video on how to categorize products on Instagram and YouTube, which can guide you in this direction.
Select a separator character and preview posts in Google
Choose Your Separator Character is used to specify the title separator character in topics. For example, Mihan WordPress – WordPress installation tutorial. The next item is the ability to preview posts in Google results, which is a good feature. But it is something that all SEO plugins have.
Link building and redirect management
Link Builder feature helps in internal linking. This tool does not create external links for us but improves the structure of the site by creating internal links. Advanced Redirection Manager is something that is needed for every website today. The Yoast plugin does not have this feature in its free version, and last year we paid $ 89 for this. This is one of Yoast's mistakes. Because Rankmath has added the same feature in its free version. The only reason we will use the Rank Math plugin after the Yoast license expires; is the Redirection feature. Of course, along with Yoast, you can also use plugins like Redirection.
Transfer media to related article
Redirect Attachments to Their Parent Posts Redirects media pages or any file uploaded to the media section to the post that contains the image or video. Deleting Category from Website Category URLs is a good feature that Rankmath provides to users. We also use it in the Mihan WordPress.
404 Monitoring
The 70th case is 404 Monitor. This feature actually monitors which part of your site has a 404 error and which part does not have any errors.
Ability to edit htaccess and robots.txt files with RSS improvements
The Rankmath plugin also allows you to edit the .htaccess file, which is the most important file for the Apache and Litespeed web servers. It also gives us the ability to edit the robots.txt file, which is related to search engines. Another feature of Rankmath is the improvement of RSS or news feed, the address of which for each WordPress website is / Feed the website address. Of course, it is rarely used recently.
Automatically display user path in your site template
Highly Customizable Breadcrumbs allow us to customize the user path. The user path or Breadcrumbs is the same path you see at the top of the site. Display Breadcrumbs in Themes Automatically is another very good and useful feature of this plugin that automatically adds this to our website template without adding any code to the website template. This is a great feature that was recently added to the plugin.
Version Control
The next step is to select the main category of the website. The Version Control feature in this plugin allows us to go back to previous versions of Rankmath in case of any problems. This plugin also SEOs Gutenberg for us and adds Rankmath to it, which is one of the requirements of every plugin today. The next great feature that is really admirable is the ability to do SEO in Mentor.
Ability to Import / Export Settings With a Single Click
The 80th feature mentioned is Import / Export Settings With a Single Click, which allows you to transfer the settings of this plugin from one website to another, and the settings can also be transferred from other plugins. The worst thought that can come to your mind is what would happen if one day a better plugin hit the market? This will cause you to refuse to do so. This is perfectly normal and any better plugin that enters the market will definitely have the ability to Import Information from Rankmath. So do not take it hard.
Conclusion
Magical installation mode, Import information from Yoast, check the compatibility of Rank Math plugin with other plugins available on the website, check the quality of code and Documentation, good support for the good capabilities of this plugin. Finally, the Rankmath site gives several different reasons why we should use Rankmath. In general, now we are familiar with all the features of this plugin. At the bottom of the page, there is a table that compares Rankmath with other plugins and you will see that many of the features of Rankmath are not in other plugins. Of course, nothing is perfect, and the Rankmath plugin also has problems, and if it was perfect, there would be no need to update.
be successful and victorious. 🙂