Download Yoast SEO WordPress Plugin Free Version
February 25, 2022
6 March 2022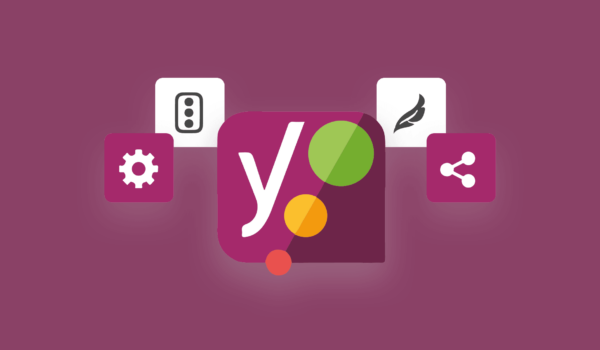 Unconditionally we consider WordPress the most powerful content management system. Now it's time to optimize the best content management system in the world. There are many plugins for WordPress SEO, but what is the best WordPress SEO plugin? Yoast SEO plugin or All in One SEO Pack?
One of the most important reasons for the growth of your internet business is having high SEO in Google, high SEO prioritizes your site, and users are directed to your website by searching for keywords. This will help you to have a professional website. This is even more important for store website owners because having high SEO means having more visitors and, therefore, more sales, which will make their business prosper.
If you have an internet business or have installed WordPress, we suggest increasing your SEO in the first step. There are many plugins to increase your SEO, one of which is Yoast SEO premium, which you can improve. Use this plugin for your own business.
Best wordpress SEO plugin
Among the WordPress SEO plugins, the two plugins in one SEO pack and WordPress SEO by Yoast have the best performance. Still, based on my experiences in WordPress SEO, I know the best WordPress SEO plugin is Yoast SEO. I will explain the reasons for the superiority of this plugin.
Yoast SEO vs All in one SEO Pack
The number of ratings of this plugin has been more than 27,224 votes, which is a considerable amount compared to the number of 1,051 registered voters for the all-in-one SEO pack plugin, which is a good reason to prove the superiority of the WordPress SEO plugin.
Yoast SEO plugin is one that you should install immediately after installing WordPress to improve your site SEO. Your site will never reach the Google entry you want without installing SEO plugins. Because without installing these plugins, the required SEO meta tags will not be found on your website! SEO! It is an essential feature for business owners.
Yoast SEO Plugin
Yoast SEO Plugin is a professional SEO plugin for WordPress. It can be proudly stated that Yoast SEO is the best SEO plugin available globally.
This plugin has a professional analyzer that determines the SEO status of each post according to SEO algorithms. If the SEO of an article is weak, it will tell you its weaknesses. However, these reviews are not very accurate but can be a good option for the superiority of this plugin.
Creating a sitemap with the possibility of introducing images
Other WordPress sitemap plugins do not allow images to be submitted to Google. Still, with the site map maker WordPress SEO by Yoast plugin, you can also submit your website images to Google.
Change website RSS
This plugin allows you to make changes to the text and links of your site's RSS feed reader, meaning you can easily change your website's RSS title and content.
Compatible with social networks
In the social networks section, you can adjust the compatibility of your website with Facebook and Twitter. These settings will help improve the status of your website on social networks.
Ability to import settings from All in one SEO Pack
WordPress SEO by Yoast has taken an exciting step to attract all-in-one SEO pack users. With the ability to import settings, you can transfer all the settings on the SEO pack to WordPress SEO. This way, users who want to migrate from the SEO pack to WordPress SEO will no longer worry about previous settings.
Yoast guide section
In this version of the Yoast SEO plugin, you will see the help center option, in which there is a video tutorial on using this plugin. You can also visit the yoast.com website for instructional videos on different parts of using this plugin. See that it will guide you on how to increase SEO in other sections.
Yoast SEO Premium Features
The WordPress SEO plugin has two versions, free and premium, but the free and professional versions of the WordPress SEO plugin are different.
The Yoast SEO plugin is available to people for free or for a fee. Yoast SEO premium, which you can download for a fee, gives you more features than its free version.
For example, in the accessible version of this plugin, you can choose only one keyword, but in the other version, you can add more focal keywords up to 5 words; also, in the premium version of this plugin, you can get on your website, You can remove Yoast ads.
Remove Yoast SEO ads
In this version, ads from Yoast will no longer be displayed in your WordPress panel. It may not be an essential issue, but it can take your mind off the sidelines and focus you on making your website SEO settings in an utterly principled way.
Manage redirects and prevent error 404
This feature helps you maintain the health of your website and keep your website up to date!
In some cases, you delete a page from your website, which negatively affects your SEO. One of the best plugins that can help you in this regard is the Yoast SEO Premium plugin; this plugin can redirect Your website URLs that cause a 404 error and were not found, not seen. As a result of this issue will increase your website SEO, and Google will allocate better SEO to you.
When do we use redirect management?
When you delete a page or an article from your website, you have taken a lot of risks! I explained what Webmaster Tools errors bring to your website in the SEO training course. Google strongly opposes a website with a high 404 error.
In addition to this feature, you can arbitrarily redirect any page of your website that you like to a specific page or another website to protect your website from 404 errors.
Now the WordPress SEO plugin is with you so that if a page is removed from your website, it will search your WordPress site and find the content that most closely resembles your user's requested page and move the user to that page. . This means a site without a 404 error!
Insert a few focal words for each page
Focus is one of the essential WordPress SEO features. You can define a focal word for each site page and SEO based on that word. Unfortunately, the accessible version of this plugin only supports one focal word, but in the premium version, you can select multiple focal words for your website simultaneously.
Yoast SEO premium scans the most important pages of your website and warns you if you have information over more than six months. On Google.
In this version, you can preview virtual pages such as Twitter, Facebook, etc., but in the accessible version of this plugin, only Google preview is available.
List of features of Yoast SEO Premium
Ability to insert more than one focal keyword for each article
Contains instructional videos for working with the plugin
Guide each section step by step
Ability to redirect pages and prevent 404 error
Yoast SEO vs Yoast SEO Premium
In the free WordPress training course, we said that you should use free WordPress plugins as much as you can. Now, what about SEO? Free version or professional version?
Let's look at the list of features of Yoast SEO Premium. Let's see which parts we can have with other WordPress plugins alongside the free version.
Multiple focal keywords per post? No need!
This feature is of little use to us. During the battle of the first page of Google, we said to SEO every page of your site for a keyword. On the other hand, in the free SEO course, we announced that these focal keywords have no effect on SEO and are only used for page analysis by ourselves. So we do not need to have a few focal keywords.
Tutorial videos? MihanWP has published!
You can download Yoast SEO training videos with the free Yoast SEO training course.
Redirect pages?! It matters!
Redirecting pages and resolving 404 errors is the only feature we wanted to install Yoast SEO Premium. But the WordPress 404 redirection plugin is made for just that. Just install this plugin.
Now, suppose you have already installed the premium version of Yoast, and you have many redirects in Premium SEO. In that case, you can output this information and transfer it to the 404 redirection plugin.
Just as easily! By installing this plugin, you will not need Yoast Premium!