What is Pillar Page SEO? Use column content in SEO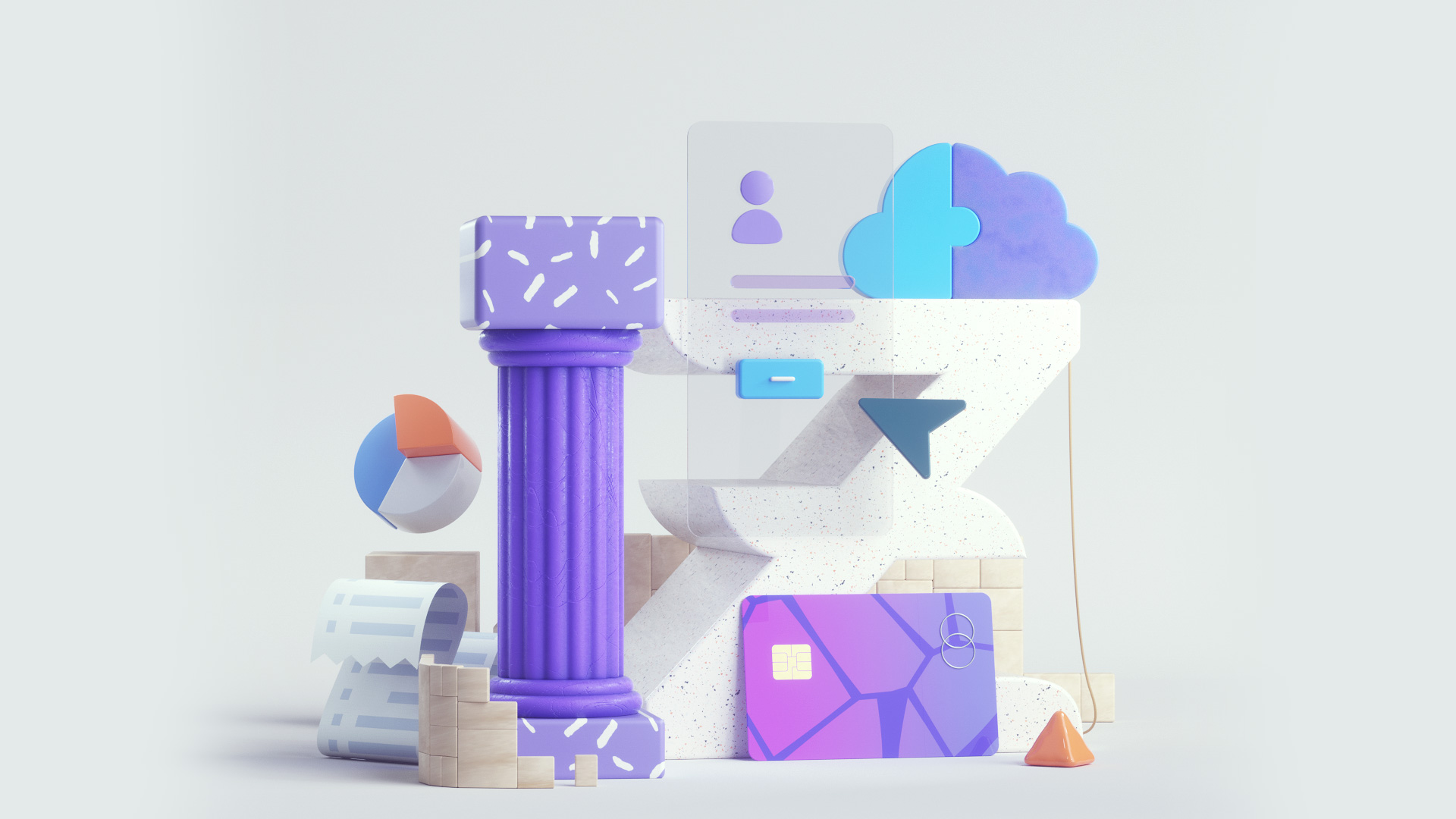 As you know, SEO is constantly changing, and no one can claim to be in control of it. However, despite the frequent updates to Google's search engine algorithm, content and link building plays a vital role in SEO. So to beat your competitors, you need a unique strategy called Pillar Page SEO.
What is Pillar Page SEO
Pillar content, or column content, is a strategy for breaking your long, tedious articles into shorter, more focused ones. The contents of a column consist of a central stem and several clusters, which are called clusters.
Let me illustrate this with an example. Suppose you have a product sales website. Your website will contain three pillars marketing, product sales, and product reviews. Now each of these pillars can contain several other pillars. For example, the article section or product review can consist of pillars of bags, shoes, or accessories. All the shoes you look at on your website will be clustered structures that you can link each of these articles to its central pillar, the shoe, or even related pillars, such as shoe sales. To better understand this issue, we will examine the structure of the pillar and the cluster separately, and finally, we will teach you how to work with the structure of the pillar cluster.
What is a cluster
A cluster is a collection of related articles and web pages that focus on one main topic. Creating clusters allows you to delve deeper into a core theme while creating the perfect architecture of your site.
Creating a solid architecture in the web site's structure is very important because it helps search engines find your content more efficiently, improving your SEO ranking in the various topics you choose.
Since websites do not have physical corridors for users to navigate, you need to create these corridors virtually using linking. But user satisfaction is one thing. At the same time, you need to keep Google happy with your website. In short, a cluster is created around the pillar axis, and you link between them using a two-way relationship. (Ie, from cluster to pillar and from pillar to cluster).
What is a pillar page
Pilar is a web page that provides an overview of a particular topic. A Pilar article should cover all aspects of a topic in general, but for more details, it should link to separate articles that cluster.
Pillars must be both extensive and comprehensive. They should touch on almost any question the user may have about a topic. But it should not answer too deep questions. Think of Pilar as an "everything you need to know" guide or an "A to Z" guide to a topic of 5,000 to 10,000 words. For example, the article on making money from the Internet at the home of a Pillar is on the Mihan WordPress site.
The structure of SEO Pillar Page
Let me explain with a simple example. Suppose you have a website about bodybuilding. In this example, the club has a homepage that provides in-depth content on the topic of "All About Fitness." Pilar links to a series of blog posts focusing on a specific keyword (e.g., "Weightless Exercise Routine." They link to the original Pilar, which helps Google associate Pilar with that particular keyword.
With this approach, visitors can find this content using many long vital combinations that include "training routines." They can easily access an overview of the "workout routine" and details about specific aspects of the "workout routine." While enjoying, search engines can see your website as a reference to the gym's theme. This is a win-win relationship.
Types of SEO Pillar Page
There are three types of pillar pages. 10X Column Page, Resource Column Page, and Sub-Topic Column Page. Let's take each one under a microscope.
Pilar Page 10X
This pillar is a unique web page that decrypts everything on a given topic and has ten times more resources than other subpages. This Pilar Page is more like a downloadable e-book with built-in navigation menus. For example, what is a WordPress page on the Mihan WordPress site?
SEO Pillar Page Source
Pilar Page is the source where you find a set of internal and external links. The primary purpose of this page is to provide visitors with a complete list of links related to a specific topic.
Pilar Page Sub-topics
A pillar page of sub-topics focuses on the problems that your product or service solves. If you want to introduce yourself as an industry expert, creating a pillar page of sub-topics can work wonders.
How to identify clusters
You can not select your cluster themes randomly. This section needs your pure and unparalleled attention, especially if all you want is to get to the top of Google. In the following, we will identify suitable pillars for a specific topic.
Identify the ideal customer.
Your target audience is your top priority. You do everything you can to get customers' attention to drive web traffic to your site. So, to know what topics you need for your SEO PageRank strategy, you need to understand your audience.
One good way to do this is to analyze the buyers' personalities. You need to know if your audience is the end customer or a visitor for more information. Once you have decided this, you can decide what kind of content your target audience is looking for.
Do keyword research
Keyword research is an inevitable part of any SEO practice, and clusters are no exception. Identifying the most commonly used keywords in relevant user searches will help you outline the items that will provide a complete guide that is useful to your readers.
Tools like Google Trends and Google Keyword Planner are helpful for channelized keyword research. You can use these free Google tools to drive traffic to your website.
Check all the content on your website.
Content review is not always about creating new content. Sometimes you have to be more discriminating with the help you render toward other people. Examining past content is one of the most underrated SEO practices. This can help you analyze the content gap in your website and encourage you to manage existing content or create related content to fill the gap for a better user experience.
Therefore, if your website already has extensive content, a content audit is required to finalize your subject categories.
How Clusters Complete SEO Pillar Page
Now that you know how virtual clusters are in the Pilar Page model let's look at how these clusters affect SEO.
Relationship
Subject clusters are multiple nodes that reach a unique connection at one point. They help Google search engine crawlers understand each page's context, relationships, and hierarchy within a specific content framework.
Expertise, authority, trust
Equipped with advanced algorithms, search engines can reasonably determine the quality of content and the value it adds to users. However, expertise, authority, and trust are critical factors in ranking a website.
You can get and display all three parameters simultaneously with related content collections and reward your SEO efforts with higher search engine rankings.
Increase user interaction on SEO Pillar Page
Columns are created to attract more visitors and encourage them to spend more time on your website when visiting related web pages.
The more information you provide to your visitors, the higher the click-through rate and retention time. This is the central concept of SEO.
Improved UX and higher conversion rates
Subject clusters allow you to create compelling content around a topic. As you analyze buyers' personalities before finalizing your subject categories, you can draft your content to address industry-specific issues and try to find a solution.
In this way, you can give your visitors a pleasant experience to turn them into profitable people in your business.
The Importance of Reciprocal Links in SEO Pillar Page
While content is a critical component of the Pilar Page model, links are just as important. With these links, users go to one or more cluster pages. Again, these are the links that allow search engines to crawl the other landing pages of your website while indexing, indexing, and ranking. Therefore, if there is a problem with the linking section, your efforts will be in vain. No website owner wants this to happen.
Therefore, for this columnar cluster structure to make sense for users and search engines, they must be linked correctly. These links transfer power from one page to another while allowing users to move across multiple pages effortlessly.
How to have the best linking in SEO Pillar Page
Now that you know how important links are to your Pilar Page strategy, here are some of the best things to keep in mind when linking a cluster to Pilar.
Avoid linking to images.
When linking to an inline text (your cluster), make sure the reason for using it in one phase or one is apparent. Otherwise, the links look unnatural. Avoid linking to images as they may not get the results you want in SEO.
Prefer deep bonding
Users tend to look for additional content about something not described on a particular page. Given this scenario, linking to text easily visible elsewhere on your website is of little use.
Instead, prioritize linking to content that is not easily found in navigation menus so that you can stimulate users' curiosity and thus encourage them to read additional articles or guides.
Limit the number of links
You can have more links on your Pillar Page than on other pages, but SEO improvements are not always limited to the number of links. Excess links will only make your page less attractive to users. A poor user experience will hurt your search engine rankings.
Make healthy internal links.
Because links act as paths to cluster pages, you must make sure you create related links. So get rid of broken links and create a way for a smooth user experience on your website. 
Do's and Don'ts in SEO Pillar Page
In addition to the points mentioned above, it should also consider the following do's and don'ts.
Research on channeled keywords
Incorporating high search volume keywords naturally into your content is essential. To do this, you need to focus on the keyword research phase.
Use related internal links.
Placing irrelevant links in the content of your Pillar Page can ruin your SEO efforts. Please make sure the links are relevant to the keywords in which they are placed.
Add the call button to your pillar page and clusters
Pages can significantly improve your conversion rate by including contact buttons for related action on the column page or cluster.
Use simple language
A complex writing style can affect the readability of your content. Please keep it simple and precise so that your visitors can quickly understand what you want to infer.
Do not use broken or irrelevant links.
As mentioned earlier, link quality is more important than quantity, especially for the Pilar Page model. Broken and irrelevant links will minimize your website traffic, and you may even lose your visitors altogether.
Do not confuse your readers.
Because SEO Pillar Page requires you to deal with many topics and manage extensive content, there is a better chance of scatter. Fragmented content only confuses your readers rather than making them more explicit about the topic.
The most important steps to creating an SEO Pillar Page in a concise and helpful way
When it comes to setting the tone for your Pilar, make sure it is relevant to your position and can stimulate the interests of your target audience. Also, make sure that the topic you select is wide enough to split into several independent clusters. To do this, follow the steps below in order.
Select the type of pillar of your page
Choose one of the three types of Pilar Page. This page can be a source page, a long content page, or a detailed product or service page, depending on the type of business or product, or service you are selling. For example, if you have a medical website, you should use Pilar Page Long Content.
Divide the topic into several parts
Indeed, content clusters come together to form a pillar page. However, each cluster must be able to stand on its own. This is important for attracting an audience that visits a particular cluster page without first being on the Pilar Page. Still, it should also be hassle-free to link to the Pilar Page and easily connect to other cluster pages. This is precisely why you need to break it down into comprehensive pieces of information.
Make deep clusters
Providing in-depth information to your visitors about each cluster is the essence of this strategy. Take this opportunity to explore the details of a particular cluster and answer any questions readers may have about the topic.
What is ultimately important is that the clusters are meaningful both when alone and together.
Summary descriptions and links to subpages
Once the clusters are complete, you can create your pillar page by summarizing them and putting them together. Finally, each cluster must be linked to the relevant part of the pillar, which will allow your visitors to navigate through each topic and get the information they need. Compare your other tough competitors with the same simplicity and sweetness!
Conclusion
While SEO is a dynamic space, updates to Google's search engine algorithm that support a super-smooth user experience are always woven around producing compelling content and creating healthy links.
So, it's wise to use a columnar cluster content model to increase your traffic, increase conversions, and rank your website in the SERPs.
When developing your column cluster content strategy and producing content, make sure that each cluster can be complete on its while also being a complete guide to the main topic, your pillar page.