What is one-page website? When to use the mini-site
April 8, 2022
8 April 2022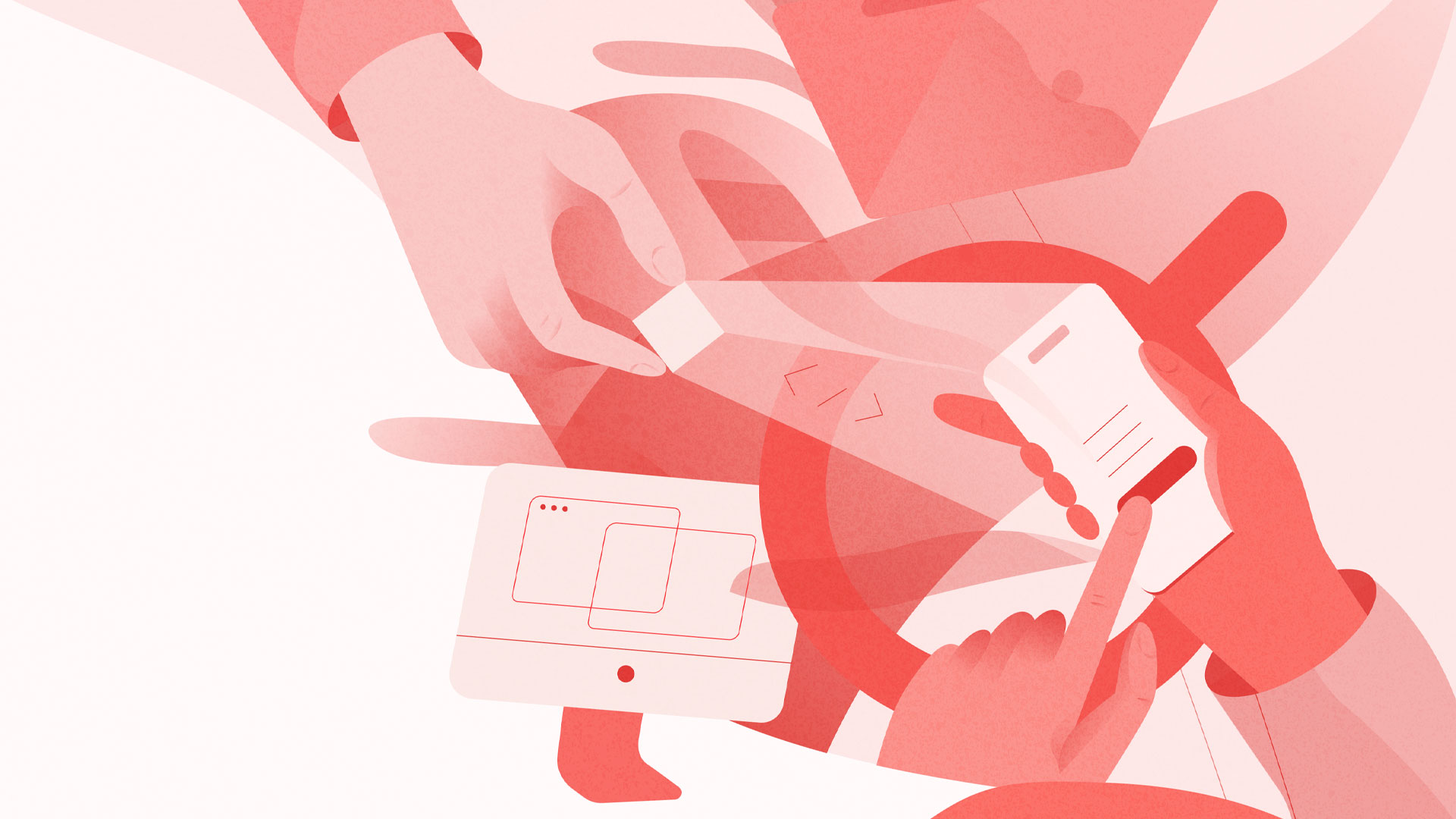 You may be interested to know that in designing websites, one-page websites or mini-sites have also attracted the attention of some businesses. But what is one-page website? In a very concise and helpful way, a one-page website puts all the page elements, including content and information, on one page. This article will introduce this model of sites; we will examine the advantages, disadvantages, and all aspects of mini-sites, including their SEO.
What is one-page website?
Designing one-page websites were to create a desktop-like user experience in which all the features are integrated into one page. In general, websites are designed in two models: multi-page and single-page. But most multi-page sites are designed. Use of one-page sites for people who want to introduce themselves. According to the awwwards website, all the content of the one-page website is loaded on one page, so for the user to access different sections, it is possible to jump to the desired destination with navigation links.
The difference between one-page and multi-page site design
A one-page site is intended to keep the user on one page and provide a more direct user experience, and this site model is created by placing all the content in one environment. Because in multi-page websites, we need to implement different technology and content, as a result of these steps, it hurts the site's speed.
It is natural for store websites to have a multi-page website, and the user may be delighted with the presence of such a website.
In terms of content, the content of multi-page sites is more than mini-sites.
UI Multi-page websites have different levels and shapes than mini-websites.
Information segmentation on multi-page sites is more complete and separate than on single-page ones.
Multi-page websites are more critical than single-page websites. But on the other hand, one-page websites have a comfortable user experience.
Advantages of one-page sites
 The brevity and usefulness of this site model are not without merit. Let's look at some of the benefits of these compact sites.
By changing the client's requests and reducing the Java code and programming, the loading speed of these sites will increase.
– You will have a more effortless user experience ahead.
– UI design is more straightforward, and therefore, all capabilities are available to the user.
– Because it is responsive, it can be readily displayed on mobile pages, which is an essential advantage for SEO.
Single-page sites have higher conversion rates than multi-page sites.
It is easier to use the CTA button in mini-websites due to scrolling up and down the page.
One-page sites attract the attention of the audience because of their storytelling nature.
– The principles of changing and updating these sites are more accessible.
These sites are primarily designed to provide information; they are often used for resume pages, examples, and related designs such as portfolios. As a result, the user goes straight to the point.
– Avoid designing margins in this style of design
Disadvantages of single-page sites
One-page site optimization is more difficult for SEO.
You have restrictions on content production.
You should always submit an updated website to Google and the user community. But you can not!
How to do single page SEO
Google has also had to optimize its algorithms for SEO of this site model so that its crawlers can navigate this site model.
Because your website has only one page, the user expects your site to load quickly. Since the website comprises different elements, each section must be downloaded on time and quickly.
The best solution for one-page SEO sites is to keep them up to date because Google will notice your pages' changes and value your website. Because every day, you provide users with new, valuable content and up-to-date news.
SEO of different sections of the mini-site
Since you have only one page on these sites, you have to have management in designing different sections. For example, for content, find keywords and categorize them, create a section for each word and assign an identifier to it. For example, for "SEO consulting," create an identifier such as (SEO-consulting) that this identifier will be your unique link, which will lead the audience to the relevant section. And for each section, content and title should be created, and finally, like multi-page sites, the text should not be replaced by images, and the title should not be forgotten.
Opposing points of single page SEO
Limits on the number of pages
Not so convenient optimization
It will challenge Google crawlers
Requires constant updates
In case of any problem, the whole site will not be shown to the user
Not suitable for brands
You have restrictions on the use of keywords
In Google search results, you rank late
Because site analytics is so important to Google Analytics that it is difficult for Google Analytics to analyze, Google prefers to look at the pages of a website separately.
Summary of what was said
Well, dear friends, thank you for accompanying me to the end of the WordPress Homeland article. This article talked about mini-sites and how they differ from multi-page sites. We also talked about the advantages and disadvantages of these sites and provided information about on-page SEO sites. We hope we have been able to help you identify some one-page sites. To support us, share this article with your friends. Have you had any experience designing this site model? Could you leave us your comments? Follow us on social media.