Best way to build a Website? Google Site or WordPress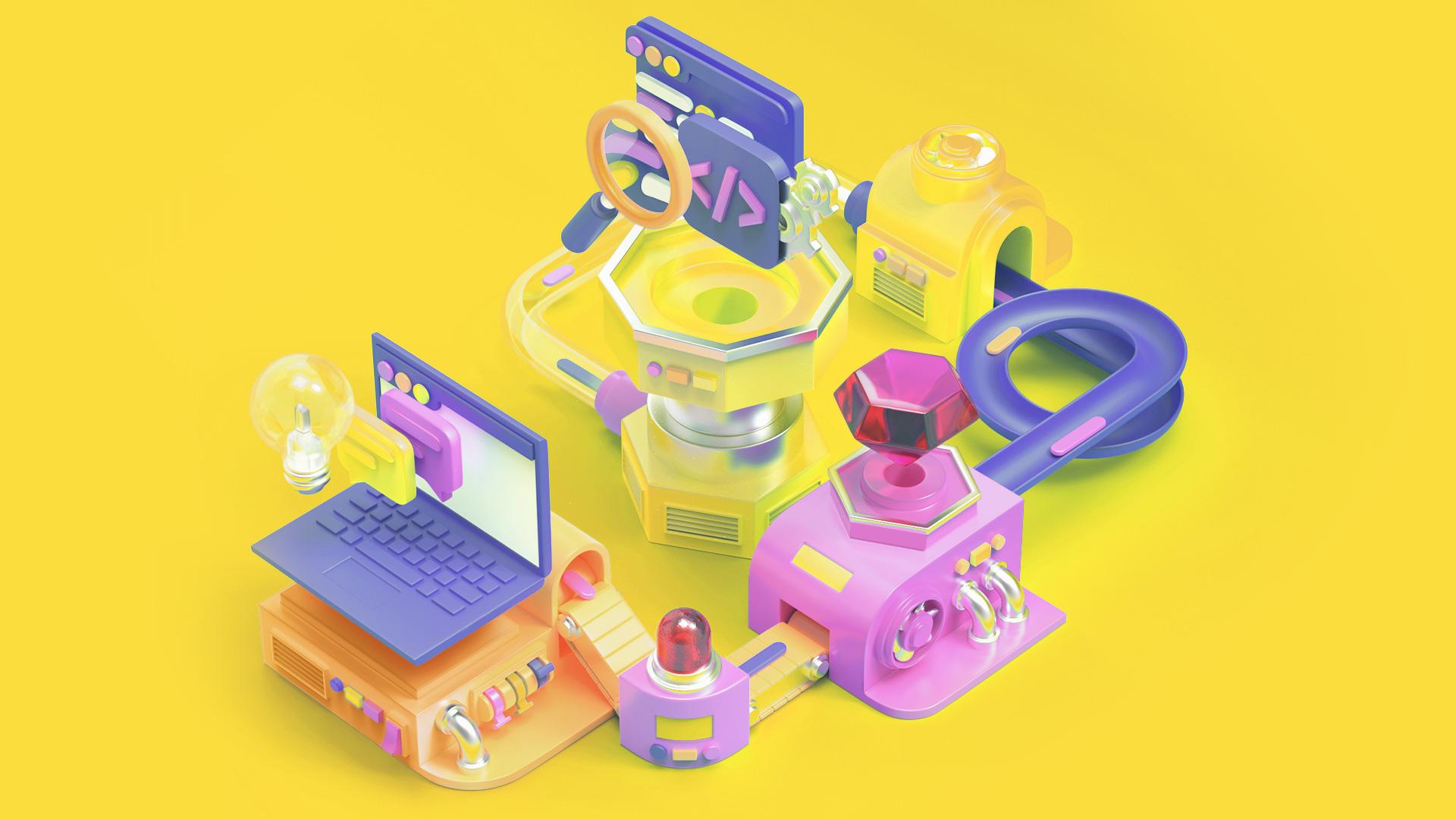 Google Site or WordPress? Maybe it has occurred to you that what is the best way to build a website? These days, when the site launch has risen, many people may be looking to build a website. In this article, we will introduce two methods of building a website and mention the features and drawbacks of each so that you can make a better decision about the future of your business. First, we will explain how to build a site with Google site and then build a site with WordPress, and at the end, we will compare the two and present our opinion on choosing a site design with Google site or WordPress. If you are not familiar with WordPress, you can see this article.
What is Google Sites?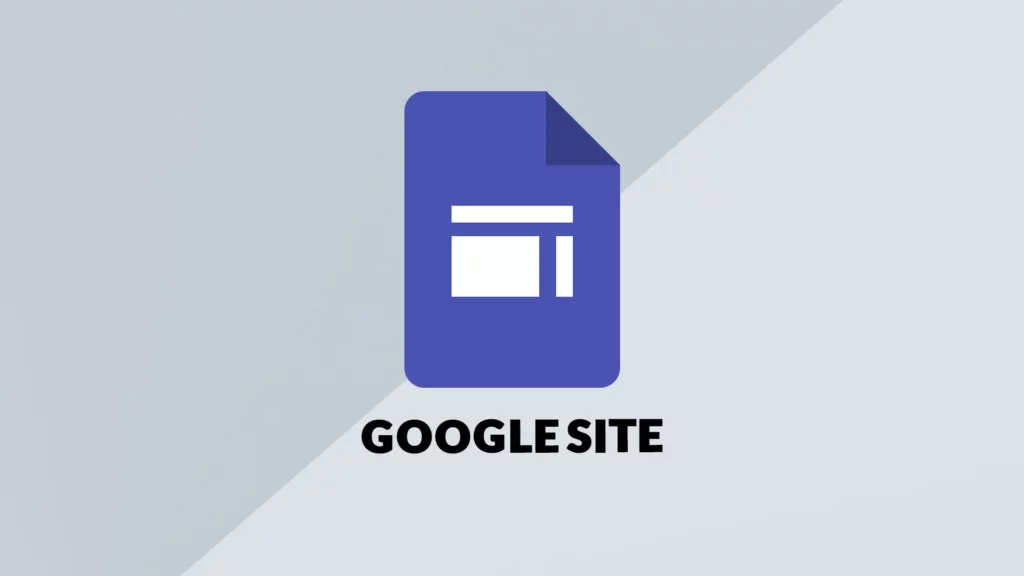 To launch a website with Google Site, you have to go to the Google Sites website and launch your site even if you do not know programming and your knowledge in this field is zero. Using this service is free, but you have to pay to buy it if you want to use a specific domain.
Google site features for building a website
The sites that are created with this service are dynamic, and some of its essential features are:
Templates, site pages, and page layouts
Has ready-made parts
Has a URL
Upload files and folders
Material design pattern
Live Editor
Integration with Google Drive.
CMS Websites built into Google Sites include Html Editor, GAS Editor, Google Docs, Calendar and Youtube, etc. You can create and work with your web pages and website without coding knowledge.
Full CMS and WYSIWYG editor.
Extensive libraries of site templates, Google Gadgets, Google Apps Scripts, and Apps Scripts Gadgets can be searched internally on Google Sites.
Html Editor has the standard you need, and you can also edit the HTML code on your web pages.
Benefits of Google Site
Following the introduction of site design with Google site or WordPress, we must say that building a site with Google site has fewer benefits and more limitations. However, some users use this method to design their site because of the following benefits:
It is completely free in terms of site construction cost.
You do not need a host or domain to build a website.
There is no need for programming, and without it, you can design your site.
It has a straightforward and comfortable environment, and working with it is suitable for everyone.
Disadvantages of Google Site
Building a site with Google sites is not suitable for people looking to make money, and Google does not give credit to these sites that are designed without cost and can not display ads. These sites are used only to the extent of introducing the website and have the following disadvantages and limitations:
They cannot build a store site and display ads.
They are constrained in terms of text fonts.
You are faced with a lack of elements and sections for designing site pages and multiple menus.
It is not possible to register for users.
It is impossible to upload files and videos except for YouTube videos.
To build a website, you can use two content management system (CMS) methods and design and programming methods.
WordPress content management system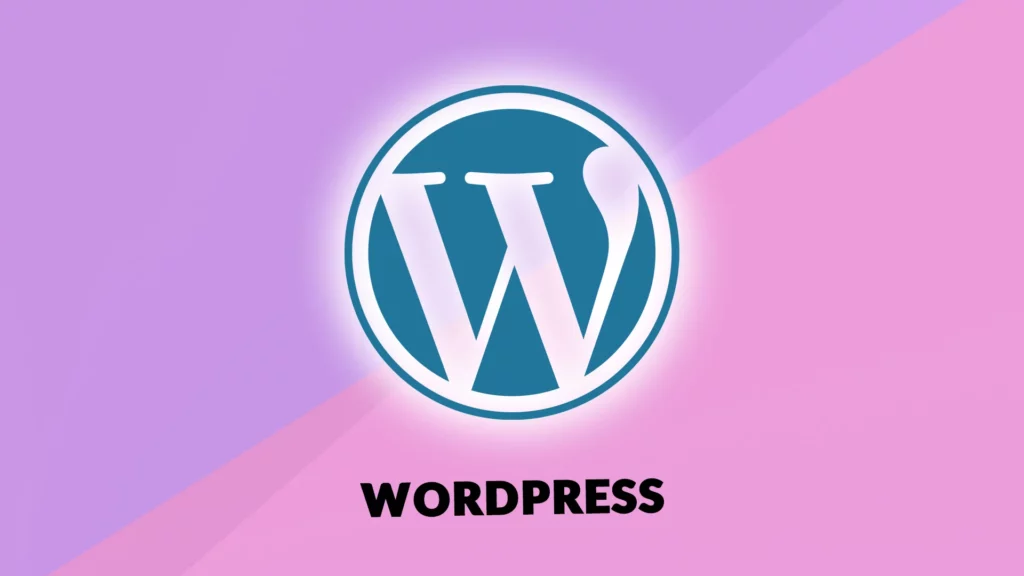 You can design and manage your website without CMS, a website content management software system, without programming skills. Features of the content management system include easy and fast editing of content, site pages, and content categorization, firm support, and WordPress software is one of these models. In our opinion, the best way to build a site is to use WordPress.
WordPress is open-source software that you can use to design a website, blog, or application. WordPress is a content management system that consists of many templates, skins, and plugins and is made available to the public for free. To launch a site or blog of any model, depending on your needs, you can download and install WordPress by visiting its official website.
WordPress Features
To be able to design a professional site with WordPress, you need to get acquainted with its features and characteristics, which are as follows:
Easy and convenient installation
Easy installation in WordPress allows you to design your site in a short time. This simplicity and ease of installation have made WordPress especially popular among designers.
Create different sections
After designing the template, with the help of plugins, you can create any part you need. For example, a store site needs a payment gateway, shopping cart, and so on, which can be easily added.
Easy management
With the easy WordPress admin panel, you can edit different sections and publish your content without programming knowledge. This simple and easy management space allows beginners to use it easily.
Continuous updates and regular backup capabilities
WordPress adds unique features to its section with constant and significant updates that are done approximately 2 to 3 times a year, and you can back them up by installing a backup plugin.
High security
One of the most critical issues in site design is choosing a plan between Google site or WordPress to discuss the security of site information against hackers. WordPress has been able to provide some security to sites with constant updates.
Translated into your language
People who are not fluent in English can easily design their website by installing the local version of this software.
High-speed WordPress
According to Google, the most critical factor for a site's development is the loading speed. Because the site is slow, users can quickly leave your page. For users entering a site, before they look at the site's content, they first pay attention to its speed, and this slowdown will hurt your SEO and site ranking.
Optimal support capability
The level of support is one of the most important issues when choosing a content management system. You can use WordPress, which is the service provider of this software and uses many educational resources to solve your needs and problems. So choose Between Google site or WordPress. We recommend WordPress. What is WordPress? Here is more information…
The best way to build a website
This comparison has a definite result because WordPress is always more efficient and complete than Google sites and has a higher user community. There is a solution to almost every problem in WordPress that can be solved with a simple search and installing a plugin. The benefits of WordPress so far outweigh the benefits of Google Site.
Which is cheaper: Google Sites or WordPress
Google Sites is a free site, but it also has its limitations. WordPress is also free, but you have to pay to enjoy its extensive services. Such as MihanPanel. 🙂
Which is easier to use: Google Sites or WordPress
Google Sites is ideal for beginners, while WordPress requires a bit of web design knowledge, especially if you plan to edit CSS files or install plugins. However, users who want to gain some web design skills will benefit significantly from WordPress's variety of options.
Which one is better in terms of SEO
The internet is full of websites. These days, even entering single-discipline or single-product markets has become difficult, and it has become more and more difficult for people to find you. SEO helps you to discover.
SEO Google Sites
You may think that having a site hosted by Google gives you a huge advantage in gaining trust from SEO algorithms. By the way, they are the ones who regulate it. You automatically receive some of their trust because they have access to your content and can easily verify that its content is not malicious. Let's see how true this thinking is.
Google has basic SEO capabilities. Page rankings are related to other people who link to you and share the pages, and SEO needs metadata and tagging properly. Google's SEO tools are minimal. This is probably because they fear that people may have too much access to their secret formula for weighting options on sites by providing SEO tools.
WordPress SEO
WordPress works great on SEO tools. Linking to your pages is easy because anyone can comment on your posts and share them. Their extensive set of extensions allows them to interact with developers to ensure cross-page rankings and SEO benefits.
After all, what is the best way to build a site
It all depends on the type of user of your project. Google Sites is great for small personal projects, while WordPress works best for professional businesses.
WordPress offers over 250000 themes. Google Sites offers only 13 personal, business, and educational templates. You can add, delete, or edit images and text, but you can not edit your site design settings.
Gutenberg WordPress Editor makes it easy to change page layouts.
Each block can be customized individually, so you can customize the text to fit the title, paragraph, quote, or list form.
Google Sites has a help center but no other support, but in WordPress, you can quickly solve your problems by joining forums.
If you are still in doubt about using WordPress to start an online business and launch your site and are hesitant to choose between Google site or WordPress, you can use the popularity of popular WordPress sites. Millions of sites today use the WordPress template, which is an example of the popularity of WordPress. Using the content management system of WordPress site builder, you can design the site and display the content and information of your website with the help of plugins and a WordPress template.
WordPress has more features than the existing CMSs, and you can get higher traffic through search engine optimization. With many support and training resources from WordPress service sites, you can quickly solve your problems.
Now that you want to design a website for yourself, you want to choose between Google site or WordPress. We suggest you build a site with WordPress. Because of the WordPress system's loading speed, quality of service and support, easy management panel, and high-security ratio, it has a better position than its competitors.
Have a Good Day. 🙂