What is WordPress? Beginners Guide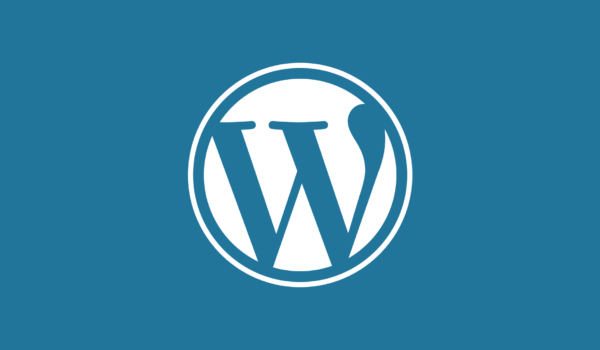 What is WordPress? WordPress is one of the most used content management systems today, and it's no wonder that so many websites have been built using the platform. The platform has several benefits, and almost anyone can use it. However, if you're new to WordPress, there are a few things to learn before you get started. In this guide, we'll look at WordPress, its benefits, and how it works.
What is WordPress
WordPress is an open-source software package that allows anyone to easily edit and update their site without paying for additional services. It provides users with a way to create sites that will enable them to publish text, images, audio files, videos, etc. Several free themes are available for WordPress users, which means you don't need expensive software to set up your blog or website. 
While it's not necessary to learn how to code to use WordPress, you can benefit from knowing the basics of HTML and CSS. Learning HTML and CSS gives you the power to customize the appearance of your site and make changes to your page layout whenever you want. If you don't know how to code, you can also hire a WordPress Developer to help improve the security and performance of your site.
Why Use WordPress?
There are several reasons why WordPress is becoming so popular among business owners and bloggers alike. Here are some of the top reasons why.
Easy to Use
One of the most significant benefits of WordPress is that it makes creating a website easy for everyone. Anyone can use it, from beginners who want to start a personal blog about their life to professionals looking to expand their current portfolio. It's not just suitable for personal projects either. Businesses can also use WordPress since the platform offers plenty of tools that make site building quick and simple.
No Special Knowledge or Tools Required
Another reason for WordPress's popularity is that it offers a simple solution to creating blogs and websites. Because it was designed to be user-friendly, it doesn't require much technical knowledge. There are plenty of tutorials that can help you learn the basics of WordPress. No special tools are required for the platform as well. As long as you've got access to a computer, you can log into WordPress via your browser and begin editing your site.
Flexible and Scalable
WordPress is flexible, making it possible to build different websites. You can create a primary blog with only a few pages or an entire e-commerce store. It's also very scalable, allowing you to add more features when you need them. This means that if you have plans to grow your business in the future, WordPress will let you do so without having to rebuild your website completely.
Extensive Community Support
There are plenty of WordPress users out there, which means extensive community support. This benefits new users, but it gives experienced users advice on how to solve issues they encounter when working with the program. In addition, WordPress is open-source software, meaning that its code is available for anyone to read and alter. 
How Does WordPress Work?
WordPress consists of different elements, and each element plays a vital role in keeping WordPress running smoothly and efficiently. If you're a beginner interested in using WordPress to power your website or blog, you should know about the following:
Themes 
These are the templates that are applied to each post or page. There are dozens of different themes available for free online. For instance, if you're creating a blog that teaches kids how to code, you can choose a theme that's specifically tailored to the niche. Alternatively, you could create a more general-purpose theme that suits any topic.
Plugins 
Plugins can extend functionality beyond the default settings provided by the core of WordPress. Some plugins are developed by third parties, while the team behind WordPress itself creates others.
Media Library 
This is where all of the multimedia content stored on your site will appear. It can store different kinds of media like images and videos. After media is uploaded to your media library, it will be easier to access them for future use.
Dashboard
The dashboard is what you see when you first log in to your account. It contains links to important features which help you control your site. This is where you create and manage the content you want to publish.
Widgets 
Widgets are little boxes that contain information. The widgets you want to appear on your website are usually placed in the sidebar area. You can add as many widgets as you like, depending on what kind of information you want to display.
The Bottom Line
WordPress is a great yet simple platform for building and managing a website. It provides incredible flexibility and features, and it's excellent for beginners with no coding or programming experience. If you're looking for a way to get started with your own personal or business website, WordPress is a great choice.