Best WordPress User Panel plugins in 2022
2 Comments
February 8, 2022
6 March 2022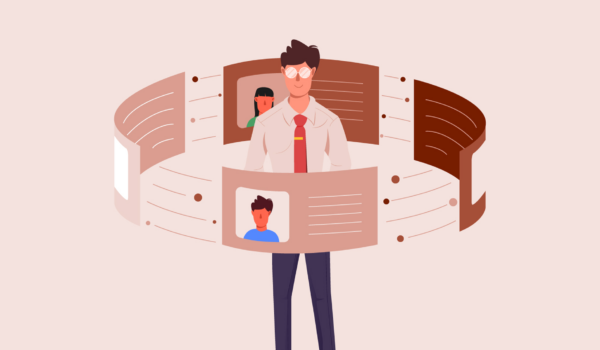 A professional and comfortable user panel is essential in attracting the user and encourages the user to take action. We are trying to check the specifications of the best WordPress user panel plugin.
One of the most critical parts of any website is its user panel, so building a user panel in WordPress is one of the most basic needs of websites whose goal is to be user-centric and provide facilities for their users to act on the website.
Given that many webmasters and web designers today pay great attention to the shape and structure of their website, one of the things to pay attention to is the user panel, so beautiful appearance, user-friendliness, ease of working with it is of particular importance.
Best WordPress User Panel plugins
Having a user panel is essential for any website with an audience and business. Since several users are on different websites, choosing the right user panel is very important. The user registration and login sections, user membership, access for unique users, and all are related to the user panel plugin.
Here we review the general specifications that a WordPress user panel should have, and in the following, we will introduce some of the best WordPress user panel plugins. User panel plugins help business owners and your website audience so that any user can easily interact with your website.
Before choosing a WordPress user panel plugin, know your audience and what kind of user panel plugin you want. For example, if you see eCommerce websites, they have user panels that users can see through their user panel and information about the products they have purchased. ‌They are available, or if you look closely at educational websites, users have different roles, such as a teacher or student or management, each with its characteristics and functions.
Here we review some of the features and functions required for a user panel plugin to choose the best WordPress user panel plugin. We will introduce several user panel plugins and review their features in the following.
Convenience and ease of use
Note that select the user panel with which the user can easily communicate, and the plugin is easy for the user to use. So before that, you should check if the plugin is easy to use? Can the user work with it quickly? How fast does the plugin start? Is it time-consuming to set it up?
Having the least facilities
Choose a plugin that has the minimum necessary features you need in the user panel. Therefore, some of these essential features are creating and customizing user panels, making registration forms with custom fields, membership forms, email verification, custom redirects, high security, etc.
Cost
There are many free user panel plugins, but since it is not unreasonably expensive, free plugins may not meet your criteria and needs, so it is better to spend a little to have plugins that meet your website's needs.
Adaptability and flexibility
Suppose you need to integrate your user panel plugin with another system like WooCommerce. To add these types of functions, you will most likely need to pay for an add-on compatible with these systems.
The best WordPress user panel plugins
If you run a WordPress website with multiple users, you need a user panel plugin. There are many plugins for creating user panels in WordPress that you can use and easily create your user panel; some of these plugins require payment, but there are free plugins. We want to introduce you to the best user panel plugin in the following. Depending on your needs, you should have a professional plugin on your website, and your user panel will not have any problems after a while.
MihanWP User Panel Plugin
Mihan Panel plugin is one of the most fantastic WordPress plugins that has many unique features. This plugin has three main sections: login and registration pages, advanced user panel, and login and registration widget; these three sections have unique and special features; for example, the user can customize this section on the login and membership page will.
Its advanced user panel has three different templates that allow the user to select the desired template to display in the user panel. These templates also can change the color scheme.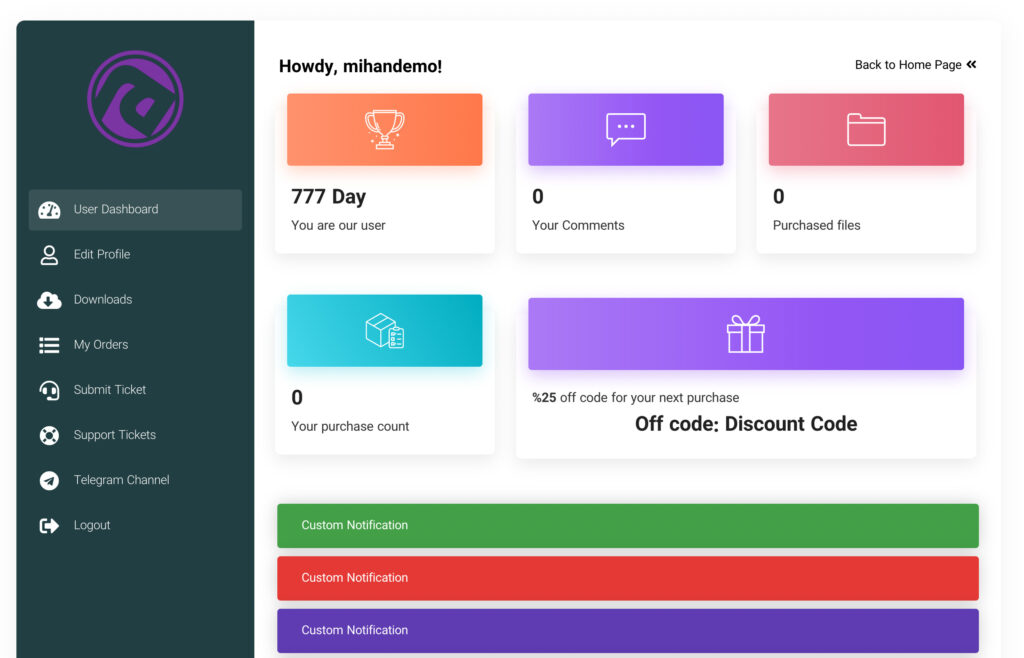 Other features of the Mihan Panel plugin can display all the features of your site in one user panel, edit and edit user profiles, display WooCommerce orders, view training courses, display EDD downloads, login and subscribe by SMS, registration form and custom profile, Content restrictions based on user role, user profile change, WordPress 5 compatible, high speed and many other features. You can download the free version, but note that the Pro version of the Mihan Panel has many features and capabilities. It has a lot.
A very positive feature of this plugin that distinguishes it from other plugins is that the Pro version has one year of support and free updates and can be said to be one of the best user panel plugins.
MemberPress plugin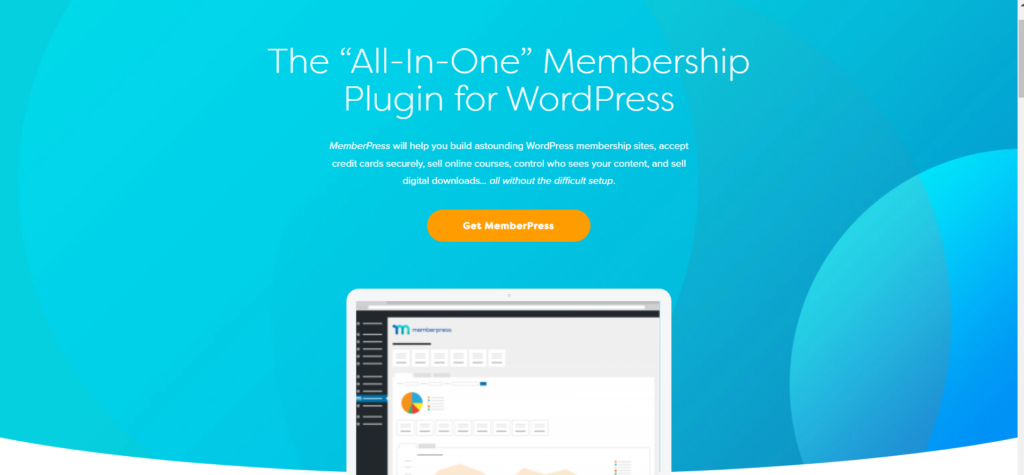 MemberPress plugin is one of the best user panel plugins that gives you many features; using this plugin, you can create a powerful and professional user interface on your website and many features such as vip membership, high security, user management, panel creation. It has a beautiful and user-friendly interface; this plugin allows you to access different pages, categories, etc.
In addition to the mentioned features, this plugin has a reporting system that allows you to be aware of the website's status and the memberships in your website and identify and improve the parts that need to be improved. This plugin also has a very secure system and is compatible with all sections of WordPress. MemberPress plugin is a free WordPress user panel plugin, and you do not need to pay anything to use it.
Ultimate Member Plugin
With this plugin, you can create membership forms, logins, attractive and professional application profiles, and easily manage your users. The original version of this plugin is free, but you have to pay to use its add-ons.
Some of the features of this plugin such as creating a professional profile for users, with attractive and beautiful login and membership forms, account page for managing accounts such as changing passwords, changing profile pictures, custom page for each user, user notification emails, creating comments and public comments And private by users, displaying users' locations on the map (User Locations), uploading profile pictures by users and… are some of the features of this plugin.
The exciting thing is that the Ultimate Member plugin is fully compatible with any WordPress template and has no restrictions.
UserPro plugin
The userPro plugin is one of the best WordPress user panel plugins to create a professional profile and membership page. This plugin is provided in a premium version, and you have to buy it and pay for it.
The unique features of this plugin can be a beautiful login and membership page, creating a multi-stage registration form, and creating a social network where users can follow each other, and in the meantime, communication and interaction between users is created. In addition, the UserPro plugin also supports the Persian language.
Conclusion
WordPress User Panel Plugin helps you have a lot of control over how people interact with your website. Using the User Panel plugin, you can specify or restrict user maps.
In this article, we tried to introduce the specifications of the best WordPress user panel plugin to you. Then we introduced some of the best user panel plugin plugins to help you choose the user panel that suits your needs for your website. I hope this article was helpful for you.