Best camera for content production – Mobile vs DSLR camera
February 17, 2022
6 March 2022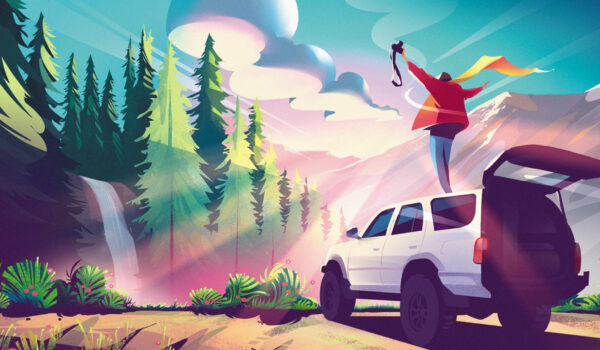 In your opinion, what is the best camera for content production? Is mobile better or a professional camera?! Our first suggestion is to use your mobile camera if your business has not yet made enough money. Most mobile phones today support Full HD or 4K quality. You can easily record your videos with mobile. One of the disadvantages of mobile cameras is that they cannot absorb enough light, so you should not expect to record a very high-quality video. Mobile cameras are of good quality, but they do not absorb enough light for video recording, so you should use professional cameras in the next steps. In this article, we will introduce you to three good cameras. If you are also interested in which cameras are suitable for producing video content, do not miss this article and join us. 😉
The best camera for content production
Our first suggestion is to use your mobile camera if your business has not yet made enough money. Most mobile phones today support Full HD or 4K quality. You can easily record your videos with mobile. One of the disadvantages of mobile cameras is that they cannot absorb enough light, so you should not expect to record a very high-quality video. Mobile cameras are of good quality, but they do not absorb the light suitable for video recording, so you should use professional cameras in the next steps.
What should we do when buying a camera
First, we want to introduce you to some camera features suitable for content production.
Good photographic quality
Since you have to pay a lot of money to get a camera or camcorder today, it is not cost-effective to buy a separate camera for each job, so pay attention to how you choose them. It should be noted that most content creators will need both cameras (photography and video) capabilities. So when buying, you should pay equal attention to its quality when photographing and filming.
4K/8K video capability
It is true that most of the people who work in the field of video content production now use Full HD quality. But obsoletely, they will need cameras that shoot 4K video. Because shortly soon, many people will use 4k displays. So, pay attention to this important feature when you want to buy your camera.
Existence of microphone input
One of the factors in producing good content is the quality of your video audio. So be careful the camera you choose supports different microphone ports.
Animated display
The animated screen helps you easily film yourself without the need for other people and do not leave the frame you want. You can also easily see yourself and have good control over the video.
Autofocus and subject tracking
This feature is very efficient. Because it will work automatically without constantly shaking your camera or refocusing it on your face or eyes, it is straightforward to work with this camera model. Because if you move, it will chase you and maintain its focus.
Camera stabilizer
If you are a video blogger or need to constantly move the camera to produce your content, the camera stabilizer feature is handy. These image stabilizers are installed in the camera lens itself and automatically improve the quality of your videos. Of course, you can also use camera gimbals.
Camera weight
The lighter and smaller the body of your camera, the easier it is to carry and the easier it is to photograph. So, when buying a camera, be sure to pay attention to this important issue.
DSLR or mirrorless camera
Mirrorless cameras are better for filming. They weigh less and also have a longer life for filming because they have newer technology.
Professional DSLR and camcorder or mobile camera
The answer to this question is entirely up to you. Do you want to have a 50 million professional camera or is it better to spend 50 million to buy the best mobile phone right now? We suggest that if you want to pay less than 20 million Tomans to buy a camera, the quality of mobile cameras in this price range is higher than DSLR cameras or mirrorless cameras.
Cameras that suitable for producing video content
In this section, we want to introduce you to several different cameras, each of which is suitable for a specific job so that you can choose the camera you want in the best possible way.
GYX Mark 2
It can be said that GYX Mark 2 is one of the best cameras for content production. Usually, video bloggers and those who produce video content have a special interest in this camera model. Because not only have they the good facilities but also they are reasonably priced. These cameras include a series of professional DLSR cameras. Due to their lightweight and small size, they are very suitable for preparing travel video blogs. Other features of this camera include a powerful lens with 31 focus points, processor sensor, 10*2080 video quality, focal length f / 1.8, f / 2.8, and… These features make this camera look like a professional one, except it is no longer complicated to work with and has a very reasonable price.
CANON M50
This camera costs about 15 to 20 million Tomans. The M50 is one of the best cameras on the market, creating a good combination of professional photography and videography. It also supports 4K quality. Other features of this camera include a wide sensitivity range and high video speed (60 frames per second) and…. In addition, the ability of autofocus sensor and image phase change detection in video recording and videoblogging is beneficial and efficient. This camera is without a mirror and in the price range below 20 million Tomans; it is the only mirrorless Canon camera.
Canon 90D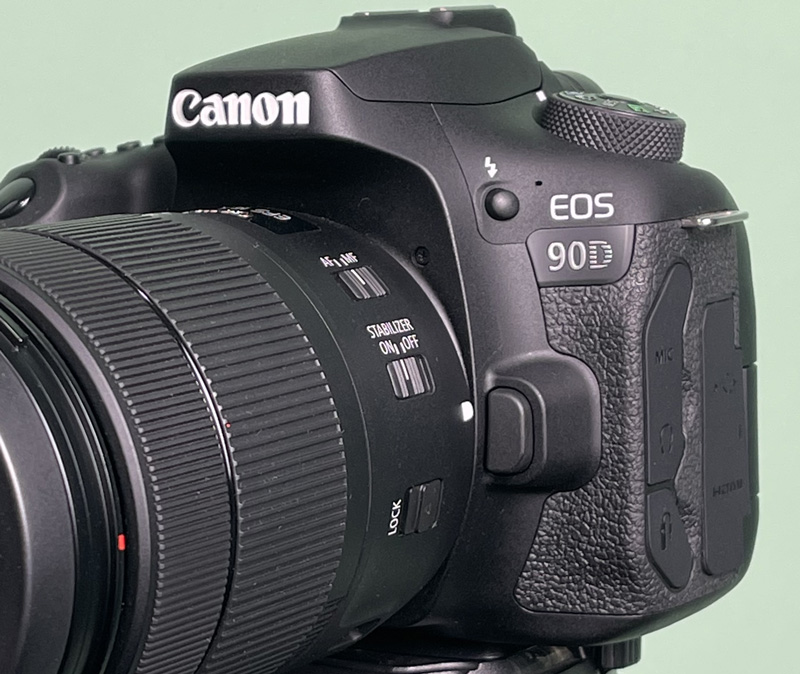 The price of the CANON 90D camera is between 30 and 35 million Tomans. Naturally, it has a higher quality than the CANON M50 and can also record 4K videos. We must say that the video recording speed is also high (60 frames per second). The camera uses a CMOS sensor with a resolution of about 32.5 megapixels. This camera also can detect faces and smiles. It can be said that despite the touch screen and lightweight of the body, it is straightforward to work with this camera. We use this camera in Mihan WordPress Studio.
SONY A7 III
This camera is for bloggers. Also, most people who work on YouTube today use this camera, and you can record high-quality videos with the SONY A7 III. The Sony A7 III is an extraordinary and professional camera for shooting and filming. It is interesting to know that this camera is without a mirror and full-frame. With a 24-megapixel (PX) camera, you can capture professional and attractive images. This unique SONY camera's most important features and capabilities include the 693 focal points, 4K video capability, touch screen, and more. The newer generation of this camera, made for YouTubers and Vloggers, is the Sony A7c, which has better features and a better price.
Osmo Pocket
This camera can be one of the best choices in video recording and video content production. Due to the lightweight of the body and its small volume, it is very comfortable. Features such as mobile connection, high video quality, and audio recording make it a suitable camera for video bloggers. The camera also supports 4K quality.
GoPro Max
This camera is very suitable for those who want to shoot videos easily at any time. It is worth mentioning that the 5K quality of this camera encourages everyone to buy it. But with all these advantages, this camera has no microwave input. You can use a tape recorder to solve this problem, but this device has 6 built-in microphones.
Lumix G100
If you are a beginner, using this camera can be very efficient and convenient for you. Because working with this camera is very convenient and simple. However, due to its high resolution, it will provide you with quality photos and videos. So it can be said that this camera is a good choice for videoblogging and producing video content. Other features of this camera include a rotating screen, 20.3-megapixel resolution, 10 frames per second shooting speed, and a 4K video recording. But despite these suitable features, this camera lacks vibration and headphone port output.
Lumix DMC-GH5
This Panasonic camera is one of the best cameras for content production. Due to features such as 4K video recording capability and recording speeds of 30 and 60 frames per second, you can produce much higher quality photos and videos.
The best mobile cameras for content production
If you do not want to spend money on your camera and mobile phone separately, you can buy a mobile phone that has a high-quality camera for producing content. Because most cell phones today have excellent quality cameras, they have been able to get close to professional cameras. So in many cases, you can easily use your phone camera to take videos and photos with good quality. The iPhone 12 and Samsung Galaxy S21 are two of the best mobile phones on the market for this purpose.
What we learned…
In this article, we tried to list all the important points for buying a suitable camera so that you can have the best choice to produce good content. As we said, you have to pay attention to features like the quality of the camera in video and photography, its weight, body size, input and output ports, and anti-shake and rotating touch screen. Because these are basic features, you should consider when choosing any camera to produce high-quality content. Try to be obsessive about choosing your camera to have a good choice. I hope this article has been beneficial to you.
What do you think about this? If you are a content creator, indicate in the comments section what camera you are using.